The Bible is a special book.  It is God's Word.
As Bible Students we value the power of God's Word in our lives, and we encourage others to read the Bible daily.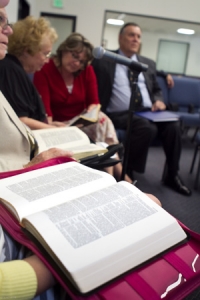 The BIBLE READING MARATHON is a mission to not only honor our Heavenly Father by reading His word, but also to help promote more Bible reading in homes.
The MARATHON will be a continuous reading from Genesis to Revelation.  Volunteers (like yourself!) participate in the reading.  We don't need "Professional Readers", just people whose heart burns for the Word.
Want to help?  VOLUNTEER to sign up to help us bring Glory to our Heavenly Father!